Offering luxury at a great value, the Legacy is built to serve and priced to save. This beautiful new design will set you apart from other funeral homes and allow you to distinguish your service from the competition. Designed with casket or cremation service in mind, this FWD or Intelligent AWD model is filled with features not found anywhere else.Our unique steel roll-cage partition and casket floor are designed to protect your drivers from a break-away casket in the unlikely event of a front or rear collision. High-quality fiberglass resins protect your investment and beautiful exterior from the harsh weather elements.
Financing Available
Simple Process, competitive rates, and fast approval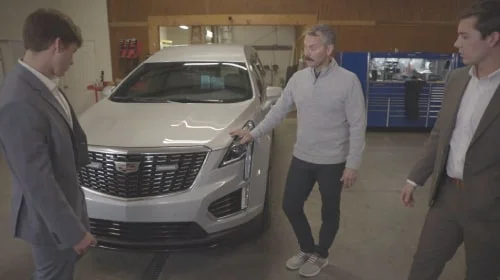 Leasing Information
A simple process and competitive rates.